This website spans more than thirty years of Sarah Iremonger's art work, from the first paintings in the early 1990's, through the conceptualization of the work in the late 1990's, to the multidisciplinary nature of her practice since then, including a recent return to painting.
---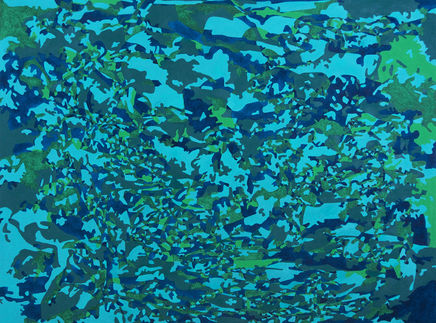 Horizons 2014-20
2014-20 has seen the development of a collaborative project Horizons with poet Derek Mahon. The project involves a completed prose piece, which has been published as part of the collection Olympia and the Internet with The Gallery Press 2017.

The visual work has been developed in three parts and investigates the separation between humans and nature, exploring romanticisms attempt to address this. The approach has been to explore an immersive agenda through landscape painting, while placing the agency of subject matter and personal artistic signature in the background, so that visual landscape signifiers are hidden in a forest of camouflage.

This page charts the progress of those ideas from notebook to finished works.

---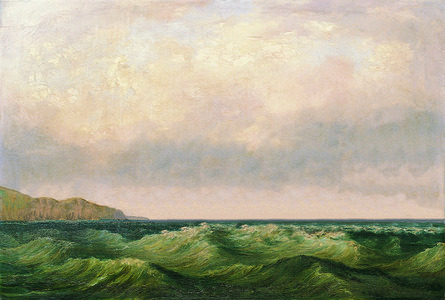 Solipsism Series 2013-15
Solipsism Series
was exhibited as part of 'World View of an Oyster' Macroom, Co. Cork 2013.
In this series of works, paintings of Cork Harbour by nineteenth century marine artist George Mounsey Wheatly Atkinson and paintings of the Cork landscape by eighteenth century artists Nathaniel Grogan and John Butts, have been digitally manipulated. Their subject matter has been removed, changing the focus of the painting to the back ground. This creates the possibility of a different reading of the image and changes the sence of space within the painting. The works have been printed on hahnemühle photographic paper and mounted on dibond.
Examiner Review 18/7/13
Blog
---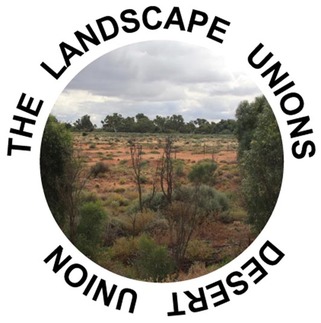 Landscape Unions 2011-12
Landscape Unions
include the
Desert, Mountain and River Unions
.
Desert Union
was exhibited as part of 'Worlds End' at The Guesthouse, Cork 2011, which consisted of a multimedia installation using photography, video, text, lights and smoke. This exhibition and further works related to
Desert Union
are shown here.
This line of thinking came about through a residency in the mining town of Broken Hill, NSW, Australia, at the Broken Hill Art Exchange in May 2011, and the work of Austrian / Australian nineteenth century artist Eugen von Guérard.
This project explores the positioning of power in relation to nature and how this is influenced by historical colonial perspectives and ideas about landscape.
Blog
---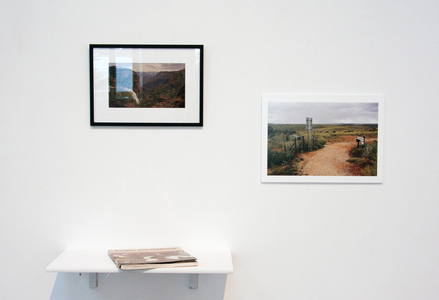 The Travels of Eugen von Guérard 2011-12
The Travels of Eugen von Guérard
was exhibited as part of 'Sub-plots' along with artists Mick O'Shea, Marianne Keating and Stephen Brandes at allerArt Bludenz, Austria 2011 and Sirius Arts Centre, Cobh, Co. Cork 2012.
In this work I explored ideas of distance and fragmented realities, landscape becomes a site for the collapse of time and space through imagined and real connections between places.
This work was developed from research in Austria and Australia in 2010 and 2011. The work consisted of a painted mural with photographs, research material and text. The mural is a fragmented outline drawing of a painting by Eugene von Guérard painted directly onto the wall of the gallery. Guérard was an Austrian immigrant to Australia in the nineteenth century. He went to Australia to mine gold and ended up playing an important role in the development of the Australian art world, as director of the art school and the art museum in Melbourne for more than 30 years, he was also an important painter in his own right, though his work is little known outside Australia.
Blog
---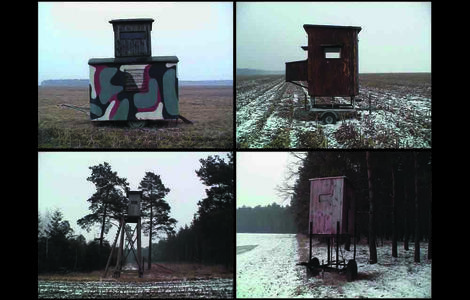 The Hunting Box Party 2003-11
The Hunting Box Party
spans nine years of work 2003-2011 and was exhibited as part of 'Magaslesek' (Hochsitze – Raised Hides) at the Knoll Gallery, Budapest, Hungary 2011, 'Buffer Zone' at The Armoury Gallery, Sydney Olympic Park, Australia 2011, 'Hochsitze' (Raised Hides) at the Knoll Gallery Vienna, Austria 2010, 'C2' at the Crawford Art Gallery, Cork 2005 and 'ArtTrail' Cork 2003, all of which are documented here.
The Hunting Box Party consists of a fake political party for hunting boxes, the hunting boxes are the members and the candidates of the party. Working stratagies included photography, display cases, greeting cards, badges, wall paintings and video.
In this work I was interested in how our relationship with nature is a construct of identification with historic cultural traditions, such as painting, and how these traditions have created the idea of nature as landscape. The distancing these 'Hunting Boxes' represent reduces nature to an object of desire. This is expressed through issues of observation and hunting, hunting in this case for something which is unobtainable, a connetion with nature.
This work was made possible through a residency at Kunstlerhaus Schloss Wiepersdorf through the Stiftung Kulturfonds 2003 and an Arts Council of Ireland residency award 2002.
(also see videos)
Blog
---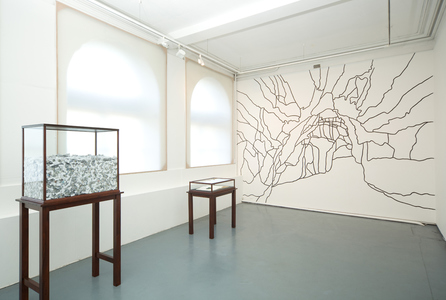 I thought I dreamed of you 2009-10
I thought I dreamed of you
was a multidisiplinary installation exhibited at the West Cork Arts Centre, Skibbreen, Co. Cork 2009-10, UARTS University of the Arts, Philidelphia US 2010 and the Yarra Sculpture Gallery, Melbourne, Australia 2010.
Consisting of photography, video, neon, drawing, wall painting and badges.
(also see videos)
How do we understand our reality? Can we be sure it even exists? Is it just a dream, a series of thoughts?
I thought I dreamed of you
explored the idea of fragmented realities presenting a sort of post-modern possibility.
The title of the exhibition is a give-away
I thought I dreamed of you
explores the idea of 'I' as a thinking prescence, while 'dreamed' questions the nature of reality suggesting it is imagined and constantly in flux. While 'you' is experienced in terms of an existential quandary of the other, questioning how we understand ourselves through others and the world around us.

Blog
---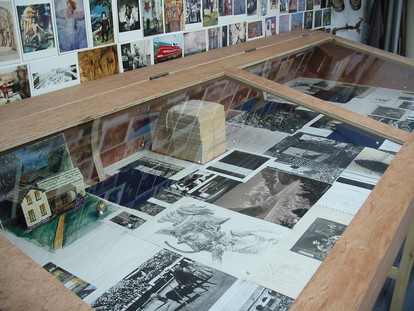 A Secret Archeology 2005
A Secret Archeology
shows a collection of research material including postcards, notes, drawings, found photographs, prints, newspaper cuttings etc. Here they are exhibited as an installation covering the walls of the studio and installed in an exhibition case and on a notice board. They describe a form of exterior personal memory. Here they are put to use, laid bare at the Backwater Artists Group open studios, Cork 2005.
We are the sum of our parts, histories, memories........
---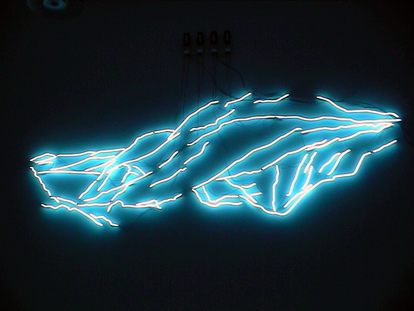 Upside-down Mountains 2003
Upside-down Mountains
is an artwork situated in the main entrance of the Northside Civic Center, Coolock, Dublin, installed in 2003. This work consists of two landscapes, one in blue neon and the other painted on the wall opposite.
The landscapes were based on drawings of Connemara by George Petrie (1790-1866), engravings of his work were used to illustrate guidebooks to Ireland published in the 1820's when tourism first became a feature of Irish life and the Irish economy. Some of Petrie's drawings have been turned upside-down transforming them into reflections and suggested valleys, while the blue light of the neon opposite animates the wall painting. This work explores ideas of abstraction and representation juxtaposed as symbols of Irish society.
Upside-down Mountains
was also part of a collaborative project with Peter Murray, and was exhibited as an installation in the Research and Process room of the Crawford Art Gallery, Cork for the 'George Petrie' exhibition 2004. The installation consisted of a wall painting, video, photographs, reproductions of prints, photocopied research documents and an interactive area. The video and photographs follow a revisiting of the sites in Connemara that the artist made drawings of in the nineteenth century.
(also see videos)
Blog
---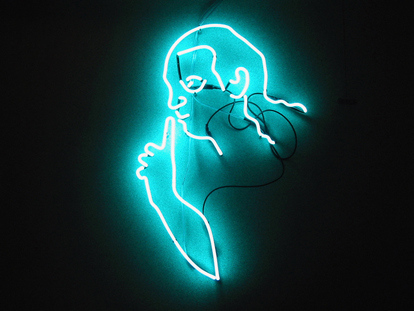 Top Half of the Hero 2002
Top Half of the Hero
was a multidisciplinary installation with public partisipation, exhibited at the Triskel Arts Centre, Cork 2002.
This installation consisted of office furniture, photography, drawing, videos, neon, wall drawing, paper, drawing materials and stencils.
The work is a critical response to issues which arise in relation to the history of painting. Through site-specific wall drawings, videos, photographs and other works, connections were made to different sub-plots in art, such as the myth of the artist, the myth of representational painting and the myth of the gallery as an exhibition space.
In
Top Half of The Hero
, the hero is 'art history' and the top half refers to 'top heavy'. The work is best received in a post-modern context, where established western art traditions are turned upside down, exposing and challenging the hidden mechanisms which underpin politics and society today.
(also see videos)
---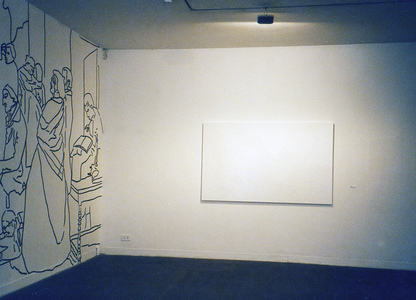 Lumpy Art History 2001-03
Lumpy Art History
was exhibited at Temple Bar Gallery and Studios, Dublin 2001 and the Turku Art Museum, Finland 2003.
In Turku the exhibition was a response to the work of nineteenth centaury Finish artist Matilda Rotkirch. My exhibition was held in two adjoining rooms to the exhibition (Studios) and one work was shown in a corridor. The work expresses a sense of exaggerated romanticism through using Rotkirch's drawings, and turning them into vast cold landscapes as wall drawings, exploring issues of the sublime in history painting.
'White Landscape' and 'White History' were also shown at EV&A, Limerick City Art Gallery 2002. These works were a post colonial response to the history of painting, particularly with regard to the role it played in the creation of the dominant western male gaze.
Irish Times Review 28/3/2001
---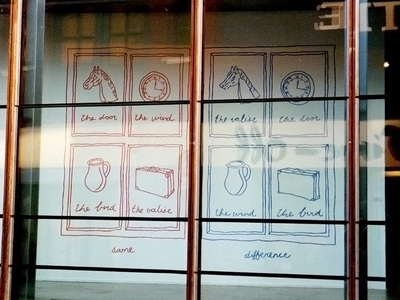 Murals 2000-02
The five site specific murals documented here were installed over a two year period. Four are painted and one is drawn, while one was performative in nature. 'Hotel Room' was installed at the former Guys Building (now TK Maxx) on Cornmarket Street for the Cork Midsummer Festival 2000, while 'Same Difference' was installed for the Crawford Open 2 in 2002. They are all based of historical paintings including Roy Lichtenstein, Rene Magritte, Henri Fantin-Latour and James Barry. These works were about a reinterpretation of painting.






---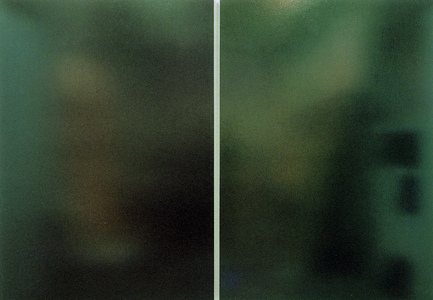 from effect to ideology and back again 2000
from effect to ideology and back again was exhibited at CIT Cork Institute of Technology 2000, and includes MA work from Winchester School of Art 1997-98.

This work represented a conceptualisation of my ideas concerning painting, particularly around issues of representation and abstraction. Through the use of different materials and a recognition of the importance of titles, for example, in the work 'sky blue' the use of premixed and named household paint, exposes and makes use of a situation where the aspiration for a representation, the idea of the sky, was already set-up as a marketing strategy.

Documentation of the exhibition an investigation into the act of interpretation in relation to the area of representation exhibitied at the Vizivarosi Gallery, Budapest, Hungary 1998 is also documented here.

---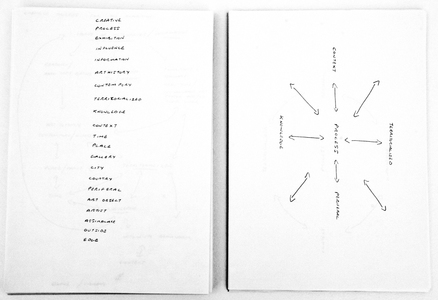 Nothing & The Quandary of Painting 1998-2003
Nothing & The Quandary of Painting were created at a time when my ideas about art were in flux. No-thing, not being, nothingness references ideas around identity, value and relevance.

I needed to make art nothing so that I could rebuild my ideas about what was or was not art, and this included the idea of myself as an artist. The work became a commentary on identity politics and branding. I realized that anything could be art, including found objects and my identity for example. I embraced the idea of the expanded field and a multidisciplinary approach to making art. I had to test the boundaries. This work opened the door to all my subsequent work, thoughts and projects. For example in 1998 I held a Studio Sale of all my work to date, I catalogued, listed, priced and labeled everything from sketches and notebooks to large completed paintings. While in 1999 I created an unbound visual book The Quandary of Painting or A Practical Handbook for the Making of Artworks. These and other works of the time are documented here.


---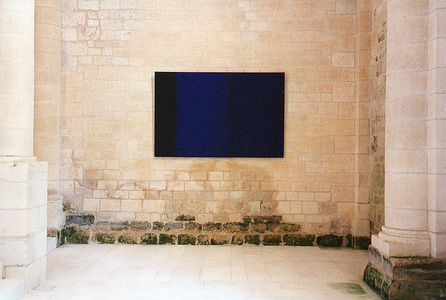 Paintings 1994-97
'"First there is nothing, then there is a deep nothingness, then a beep blue". These words by Gaston Bachelard became a work by Yves Klein enunciated in Antwerp in April 1959. This pictorial sensibility, inaugerated by Supermatism, influses Sarah Iremonger's works, which must be viewed, as stated by Mark Rothko regarding his own works, "in a light which is not too strong, be it natural or artificial". The Abbey at Villesalem would fulfill these conditions perfectly.'

Written by Artistic Director and Cordinator Dominique Truco in Poitiers, France, September 1995 as part of a project development proposal by The Confort Moderne for 'L'Imaginaire Irlandais' in 1996.



---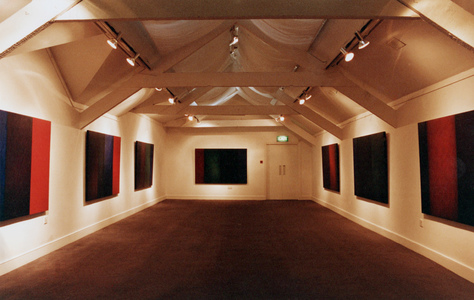 Paintings 1990-93
'A contemplative atmosphere pervades Sarah Iremonger's first wholly abstract exhibition (currently) on show at the Triskel Arts Centre in Cork. In the darkened main gallery, seven large canvases filling the large space lit by dimmed spot-lights. The quiet mood is amplified by the calm expanses of rich resonant colour in the paintings.

This work explores space, light and colour in vertical panels of reds, blues and greens exploiting the luminosity of oil paint and the texture of canvas. Strength in this work derives from the interplay of presence and absence: with colour creating a meaningful presence and the lack of articulated subject a wonderful absence.'

Extract from a review in The Irish Times by Hilary O'Kelly, August 1993 in responce to an exhibition at Triskel Arts Centre, Cork.